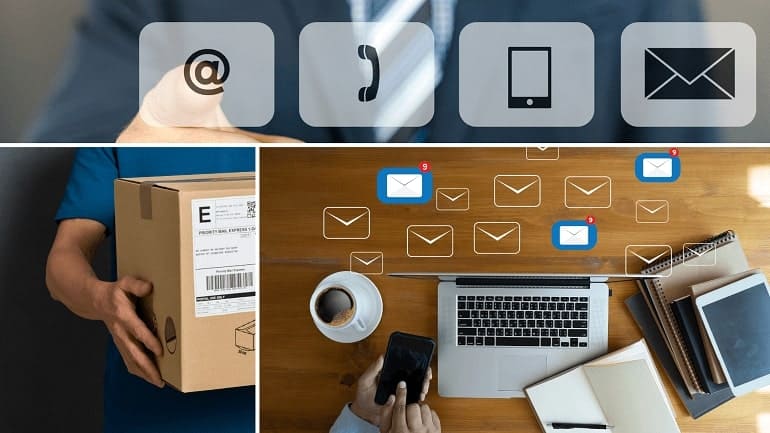 Before addressing the mailpiece, one must first comply with the various mailability standards relating to attributes of the actual mailpiece such as minimum/maximum dimensions and weight, acceptable mailing containers, proper mailpiece sealing/closure, utilization of various markings, and restrictions relating to various hazardous (e.g., explosives, flammables, etc.) and restricted (e.g., cigarettes, smokeless tobacco, etc.) materials, as well as others articulated in § 601 of the DMM.
The USPS specifies the following key elements when preparing the face of a mailpiece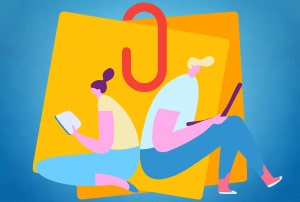 Proper Placement: The Delivery Address should be left-justified and located roughly in the center of mailpiece's largest side.
More precisely, on a letter-size piece, the recommended address placement is within the optical character reader (OCR) read area, which is a space on the address side of the mailpiece defined by these boundaries:
Left – 1/2 inch (13 mm) from the left edge of the piece;
Right – 1/2 inch (13 mm) from the right edge of the piece;
Top – 2-3/4 inches (70 mm) from the bottom edge of the piece;
Bottom – 5/8 inch (16 mm) from the bottom edge of the piece.
Preferred placement of a return address is in the upper-left portion of the mailpiece—on the side of the piece bearing postage. Finally, postage (e.g., stamps, meter imprints, information-based indicia [IBI], etc.) is to be affixed in the upper right corner of the address side of the mail cover. It should be noted that any stamp/indicia partly concealed or otherwise obscured by an overlapping stamp/indicia may not be counted as valid postage.
Delivery Address (party receiving mail)
The mailpiece must have the address of the intended recipient, visible and legible, only on the side of the mailpiece bearing postage. Generally, the name of the addressee should be included above the address itself. A ZIP+4 code will facilitate delivery.
Return Address (party sending mail)
A return address tells the USPS where the sender wants the mail returned if it is undeliverable. Usage of a return address is required for some postal services (including Priority Mail, Express Mail, Periodicals in envelopes or wrappers, Insured Mail, Registered Mail, and parcel services).